Individual product photos.
High quality images, ready for e-commerce
Clean, crisp photos of your products shot on a seamless white background. Each image is professionally photographed and edited in our Las Vegas studio by our experienced staff of trained product photographers.
Dedicated project manager
Helps plan your shot list and coordinate incoming shipments. Works with you and our production team to ensure a successful project.
Product prep
Includes steaming of garments, stuffing bags, cleaning smudges, and minor assembly work.
PROFESSIONAL EDITING
Photos are edited 100% in-house to adjust color and remove minor blemishes such as dust and scratches.
Image hosting & storage
Images are stored and delivered through our secure online gallery allowing you to instantly view and download images for all your projects.
Groups and larger items
No extra charge for group arrangements
1
up to 5 pieces or for larger products up to 3 feet on the longest side.
High resolution
3000 x 3000 pixel high resolution JPEG files at 300 DPI.
File formatting
1:1 image ratio, high resolution JPEG file comes standard. Other image formats and crop ratios available upon request.
SEAMLESS WHITE BACKGROUND
Pure white background blends seamlessly with white backgrounds on websites and e-commerce platforms.
Color correction
Colors are adjusted for vibrance and accuracy then delivered in the web-standard sRGB IEC61966-2.1 color profile.
ROYALTY-FREE LICENSE
Each image comes complete with a royalty-free unlimited-use license.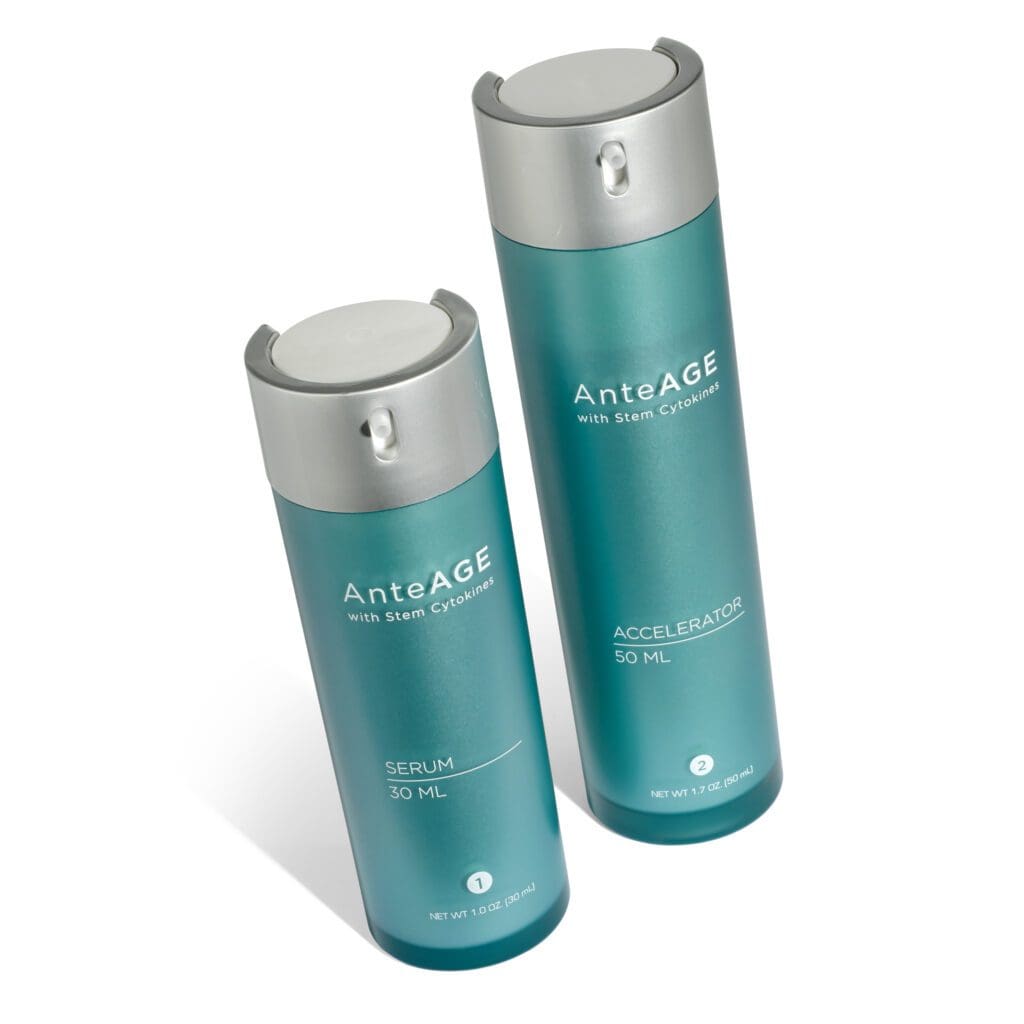 Pure white background.
Blends perfectly with white e-commerce backgrounds. Color values of 255, 255, 255 RGB (#FFFFFF HEX)
Shadow or refelection 
To add depth to the photo each image comes with a grounding shadow or reflection, as appropriate. These can be omitted, if desired.
Seamless border

Edge of image seamlessly blends with any white background without a visible hard line.
Expert editing 

Minor defects such as dust and scratches are removed and color is adjusted to give an accurate and vibrant appearance.
Optional add-ons.
Popular enhancements for individual photos
Any individual photo can be upgraded with a variety of add-ons to suit the needs of your project. Choose hero shots to enhance important high-visibility images, add hand modeling to demonstrate scale and describe product features, or add ghost mannequin to give a fitted look to apparel.
Hero shot upgrade.
Add $49 per photo
What's a hero shot?
Hero shots are key images that take the lead over other images in a series. If a product has several images (front, back, detail, etc.) the hero shot is going to be the image(s) you want your customer to see first. This is usually a direct or slightly angled front view.
Because hero shots have higher-visibility and play a more important role than other images in a series, they can benefit from extra attention in a few key areas.
Multiple-image composite
During photography, close attention is paid to how light reacts to the varying surface materials in your product. Then, if needed, we take multiple photographs of the product using slightly different lighting arrangements so we can deliver a composite image using the best elements from each raw photo.
Example: An exposed lipstick tube with a chrome body. Separate photos for both the body and the lipstick itself can be taken using ideal lighting for each, then combined later to create an improved image.
Challenging items, such as products with shiny surfaces, products with light-up displays & buttons, items with translucent components, or other difficult materials can benefit greatly from these extra steps.
Higher resolution
Hero shots are not limited to our standard resolution of 3000 x 3000 pixels. They receive the full raw-image resolution without any size reduction. This results in an image with up to 3x more resolution than our standard deliverables.
Additional image editing
Often, product prototypes and manufacturing samples contain minor defects not representative of the final product. Hero shots go beyond our standard editing by correcting larger manufacturing errors such as crooked labels, mold seams, misaligned surfaces, damaged box corners, and more.
Includes transparencies
Hero shots are cut-out from their backgrounds and delivered with transparencies. This allows hero shots to blend with backgrounds other than solid white. Grounding shadows or reflections are preserved and blend seamlessly with the background. Includes delivery in .png format for maximum compatibility.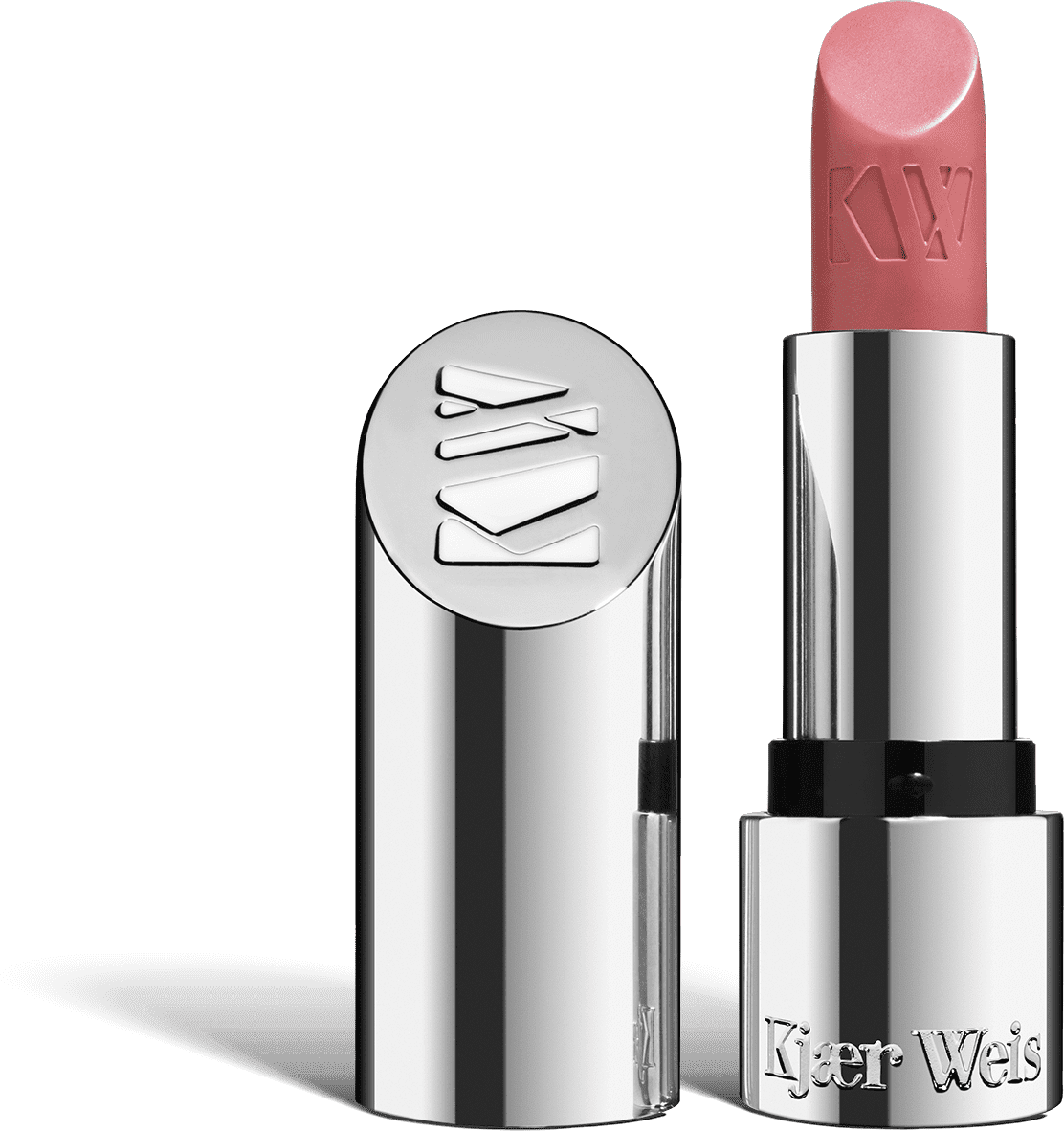 Transparent background.

Backgrounds are removed and transparent images delivered in .png format.
Higher resolution

Up to 3x more resolution preserves details and allows for larger prints.
Multiple-image composite

In this example, separate photos are taken for the lipstick "bullet" and the chrome body to achieve ideal lighting for each. These images are then combined in the finished photo.
Additional image editing

Flaws are removed and chrome reflections perfected to create a pristine end result.
Transparencies.
Add $9 per photo
Note: Large groups and very complex objects may require an additional charge.
Images that adapt to their background
When you order transparencies, we trim around the edges of the product to separate it from the standard white background. When saved in a transparent image format, such as .png, the image will adapt to the color of whatever background it's placed.
Blended shadows
Note in the example shown here that the grounding shadow has not been removed and it also blends seamlessly with the background. Our special process allows shadows to be preserved in the transparency without any unnatural white haze. For images with a grounding reflection instead of a shadow, the result is the same.
PNG image format
For maximum compatability, our transparencies are delivered in .png format.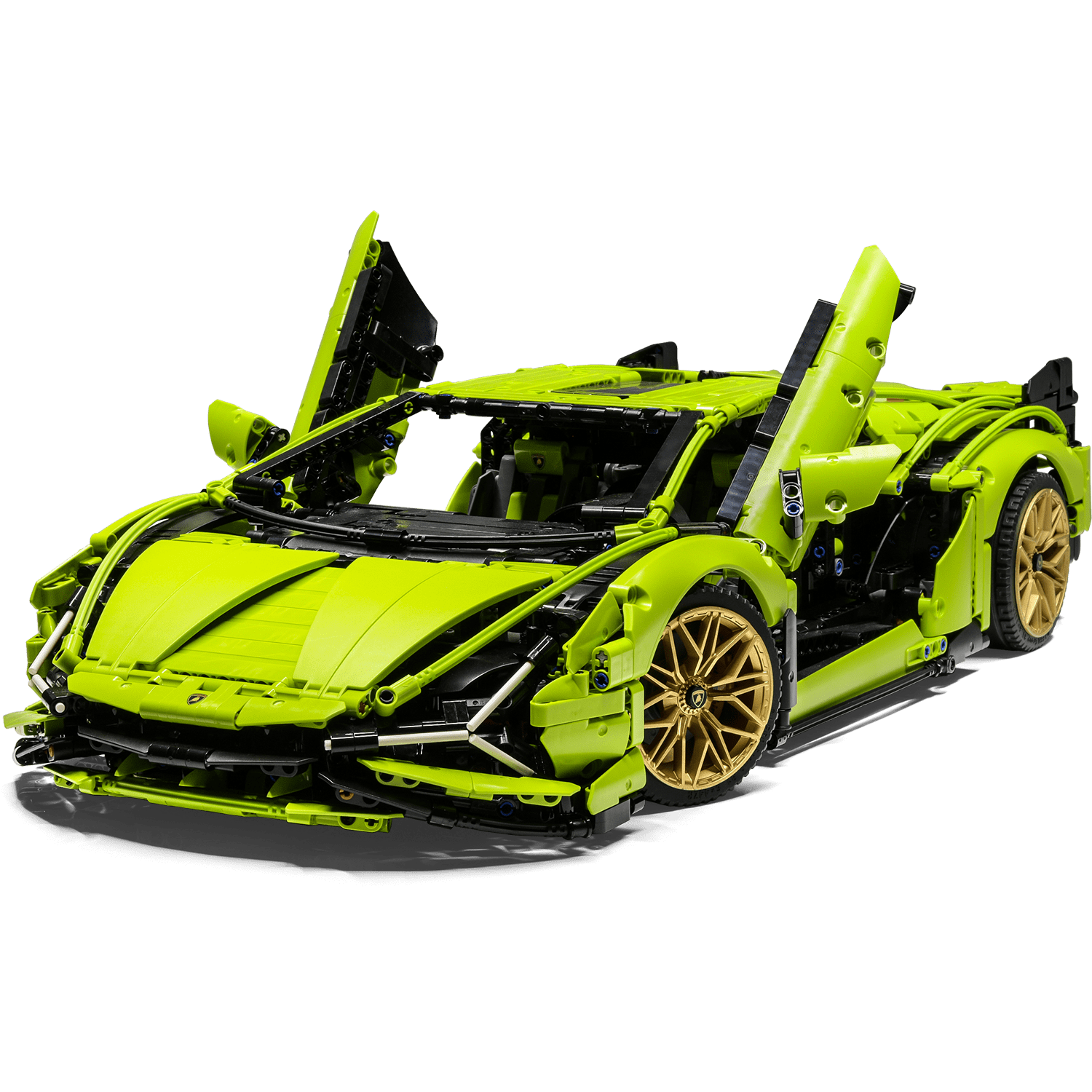 Hand modeling.
Add $35 per photo
Give your products a pulse
Great for showing products in use, demonstrating features, and providing a sense of scale, hand modeling can be added to any individual product photo.
Our studio staff and assistants will demonstrate your product while our photographers give direction. Your choice of male or female hands.
Need a specific nail color or style?
Hand modeling includes natural unpolished nails. If you would like a special manicure such as bright colors or French tips, let us know your preferences and we can make it happen for an additional fee.
Ghost mannequin.
Add $30 per photo
A fitted look, no model required
Using special techniques, apparel can be photographed styled on a mannequin which is then removed in post production creating a hollow appearance commonly called "ghost mannequin" or "hollow man."
In order to achieve this look your garment is first photographed normally on an appropriate mannequin. Then, the parts of the garment that were obscured from view by the mannequin, such as the inner neck area, are photographed separately. Later in Photoshop, our team combines the two images in a way that makes your garment look like it is being worn by an invisible person or a ghost. It's a great solution allowing for a fitted look without the need for a model.
When shipping garments we recommend sending medium sizes when possible.
Modeling.
Add $595 per model
Full body modeling
Whether you need fitness, fashion, or everyday looks, we've got you covered with our network of independent Las Vegas models.
Our growing network covers most ages and demographics and our staff will be happy to send headshots and make recommendations to assist you in finding the perfect model for your product.
Live in Las Vegas? Interested in joining our modeling network? Apply here.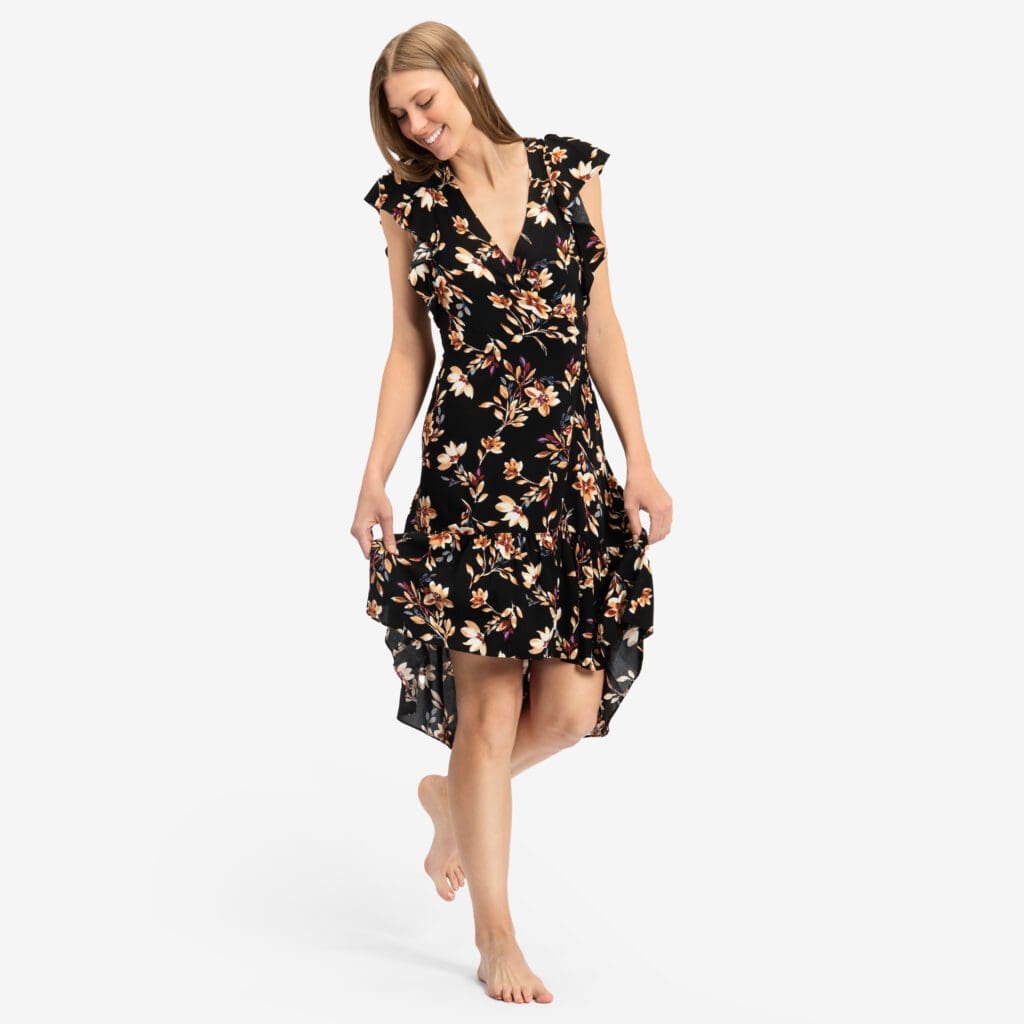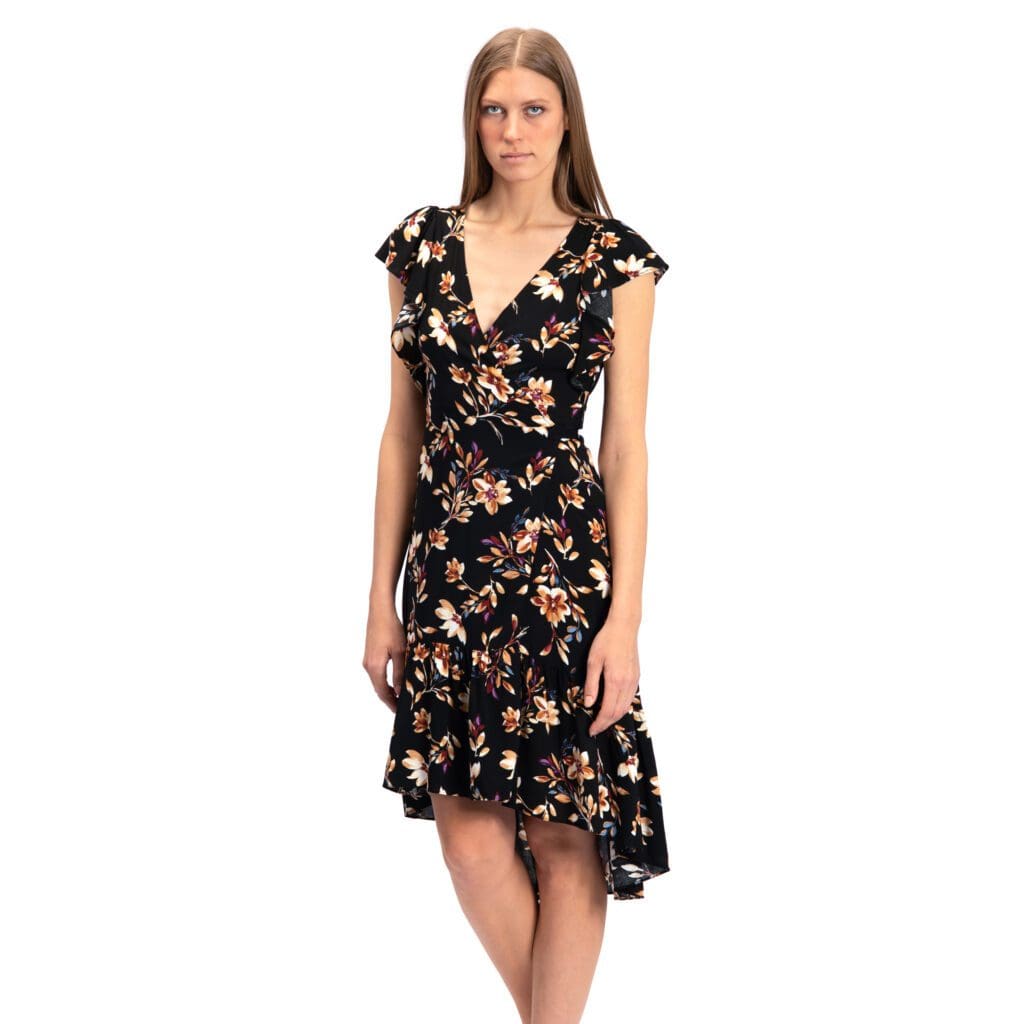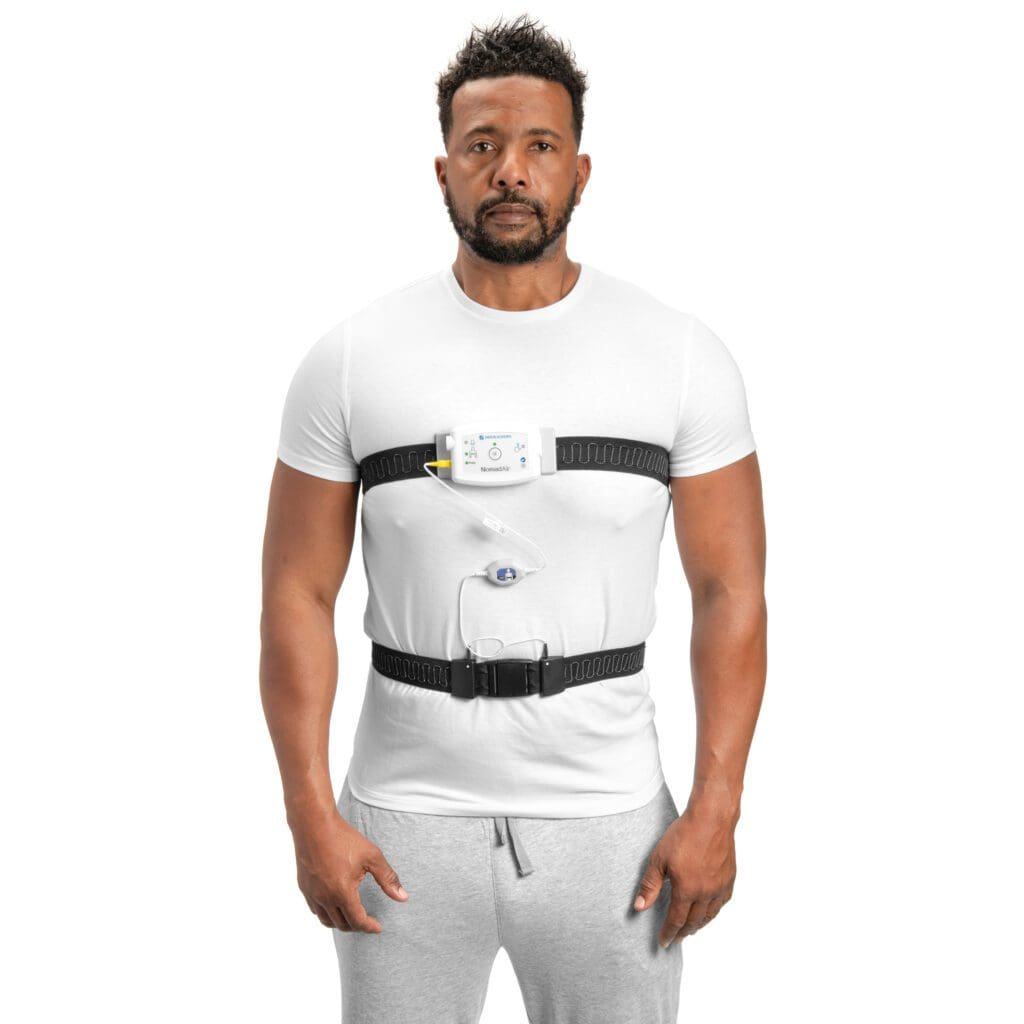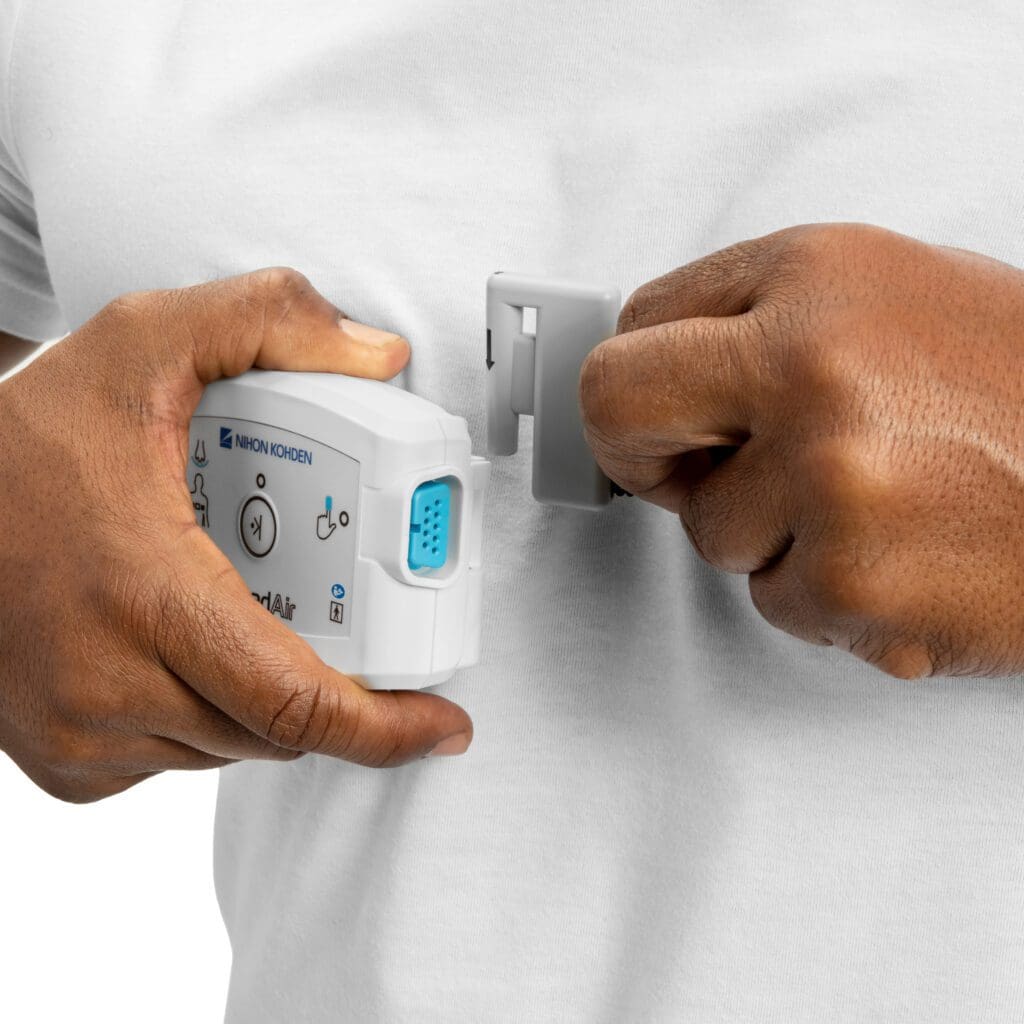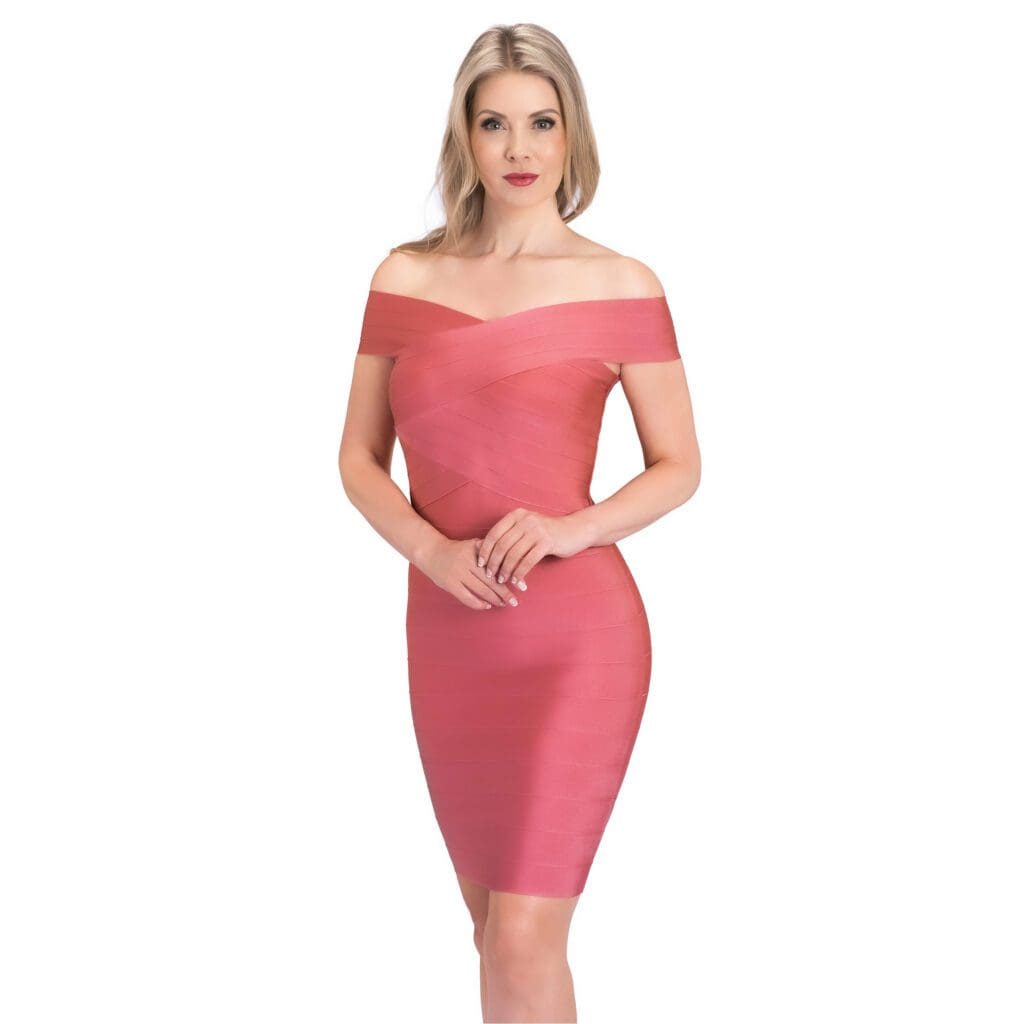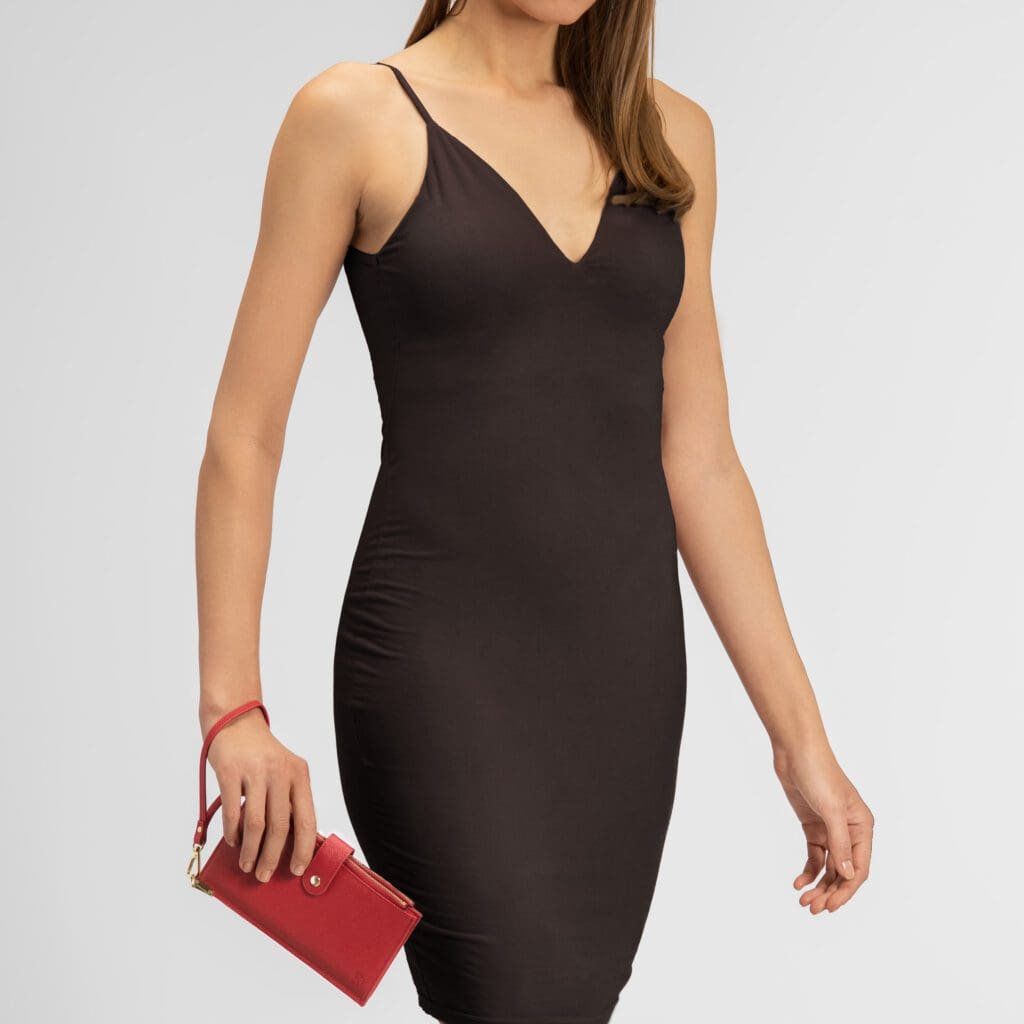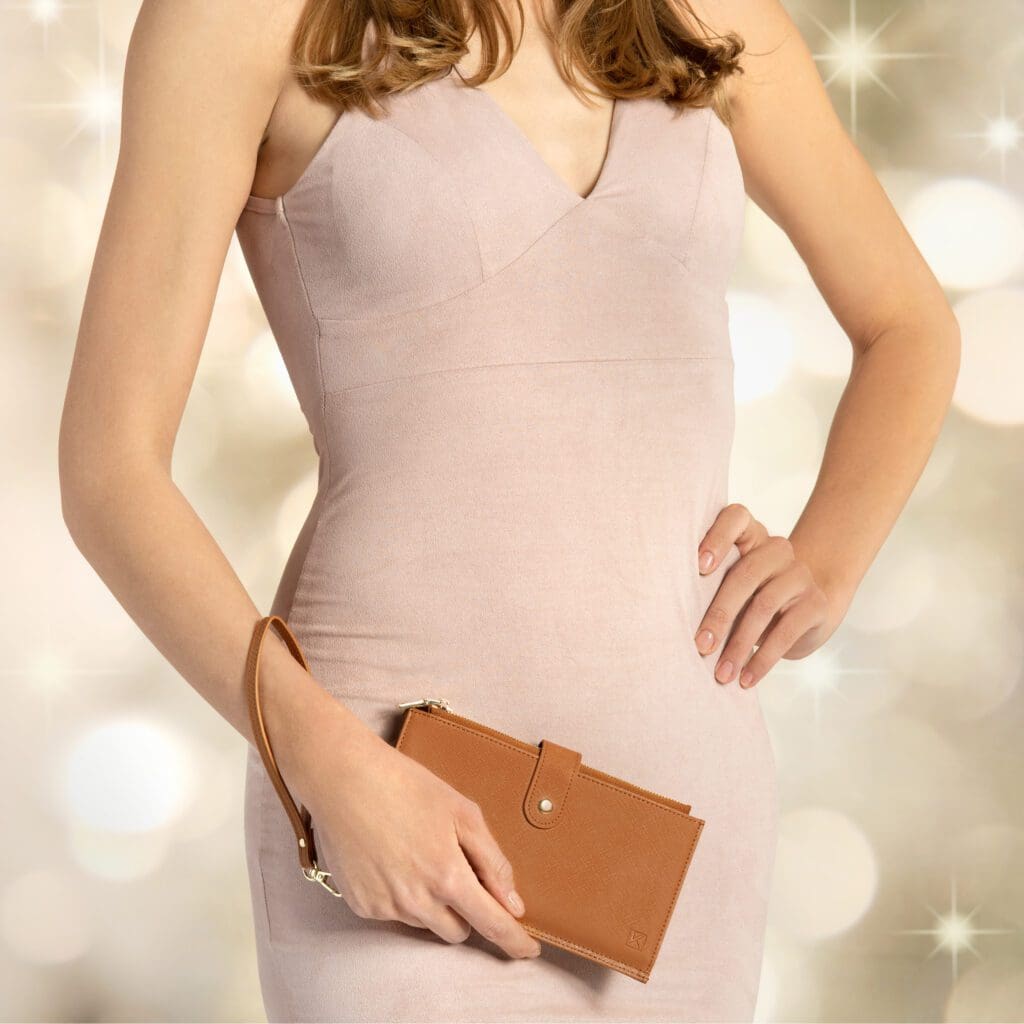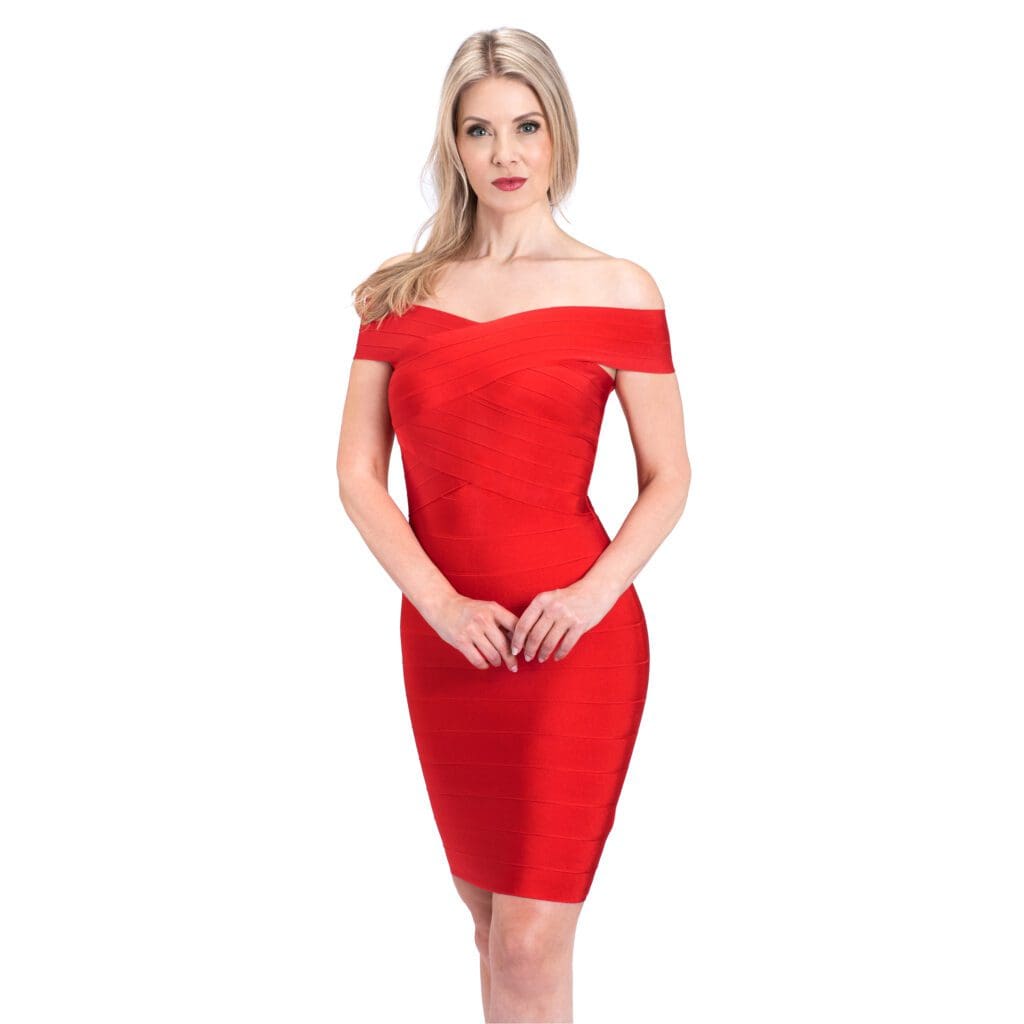 Copyright assignment.
Add $20 per photo
Note: Due to the additional documentation requirements of this service, a $200 minimum applies.
Own complete legal rights to your images
For those who require enhanced legal control over delivered images beyond what is provided for through the standard royalty-free license conveyed through our Terms Of Service.
Copyright assignment releases our interest in the photos and transfers all applicable rights to the client. Owning the copyright gives clients more control over the use of their images and additional enforcement options in the event of copyright infringement.
Assignment Agreement
You'll receive a written assignment agreement proving your copyright ownership in the images.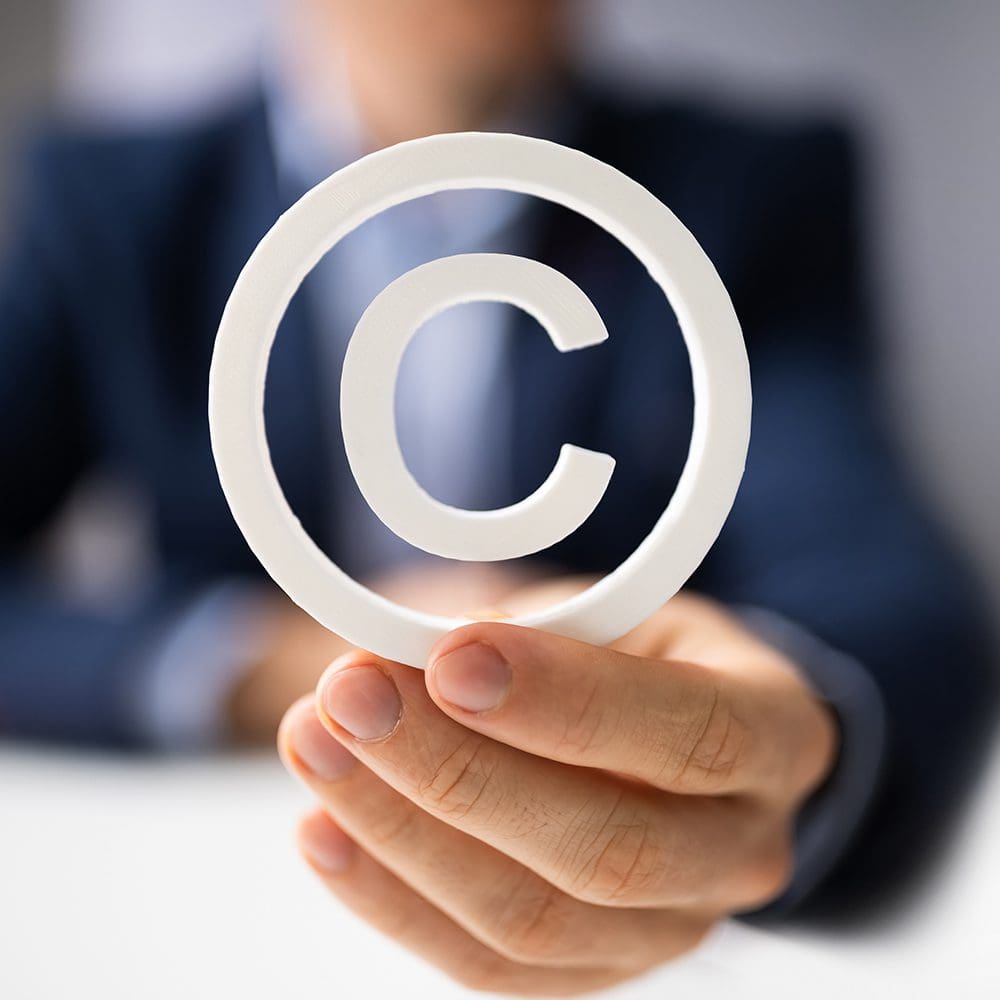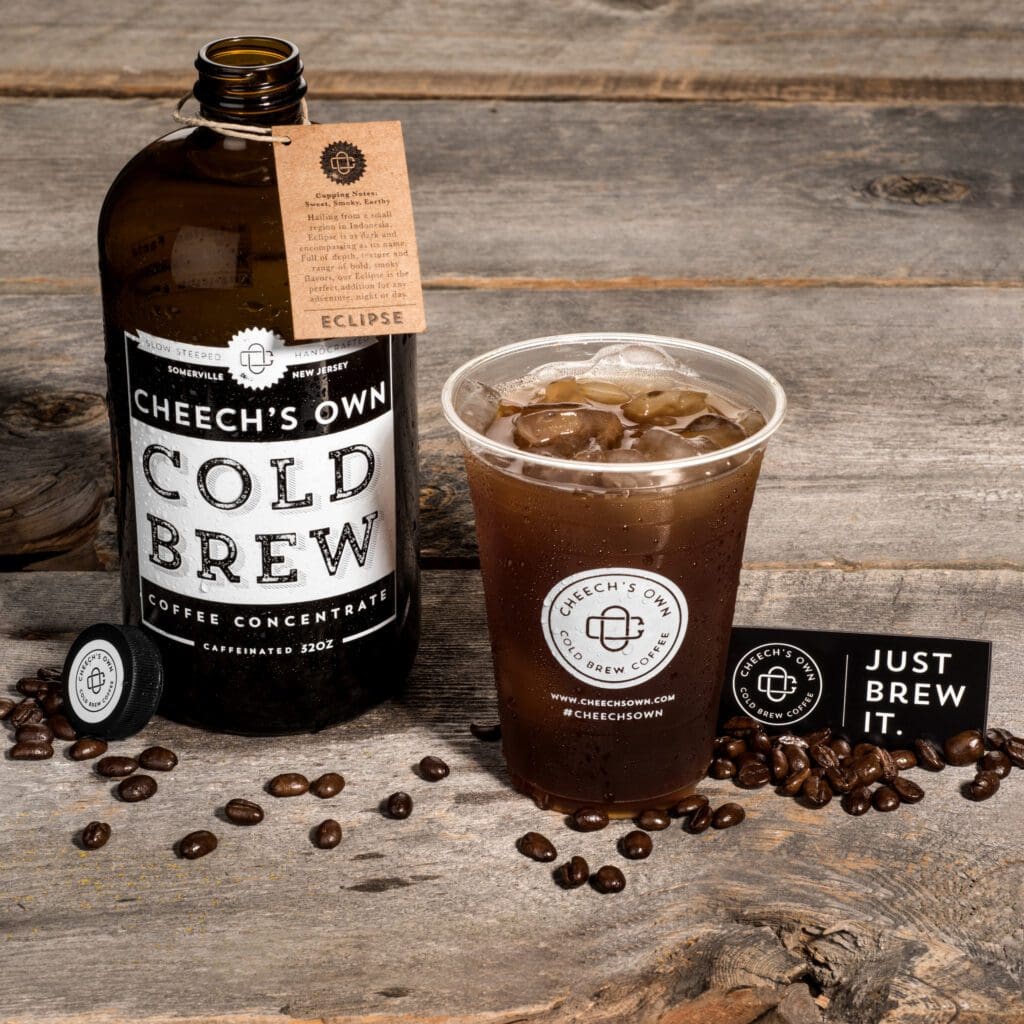 Lifestyle photos
As an alternative to pure white backgrounds, we combine props, textured surfaces, dramatic lighting, stock photography, or a mix of all four to create small customized settings with big visual impact.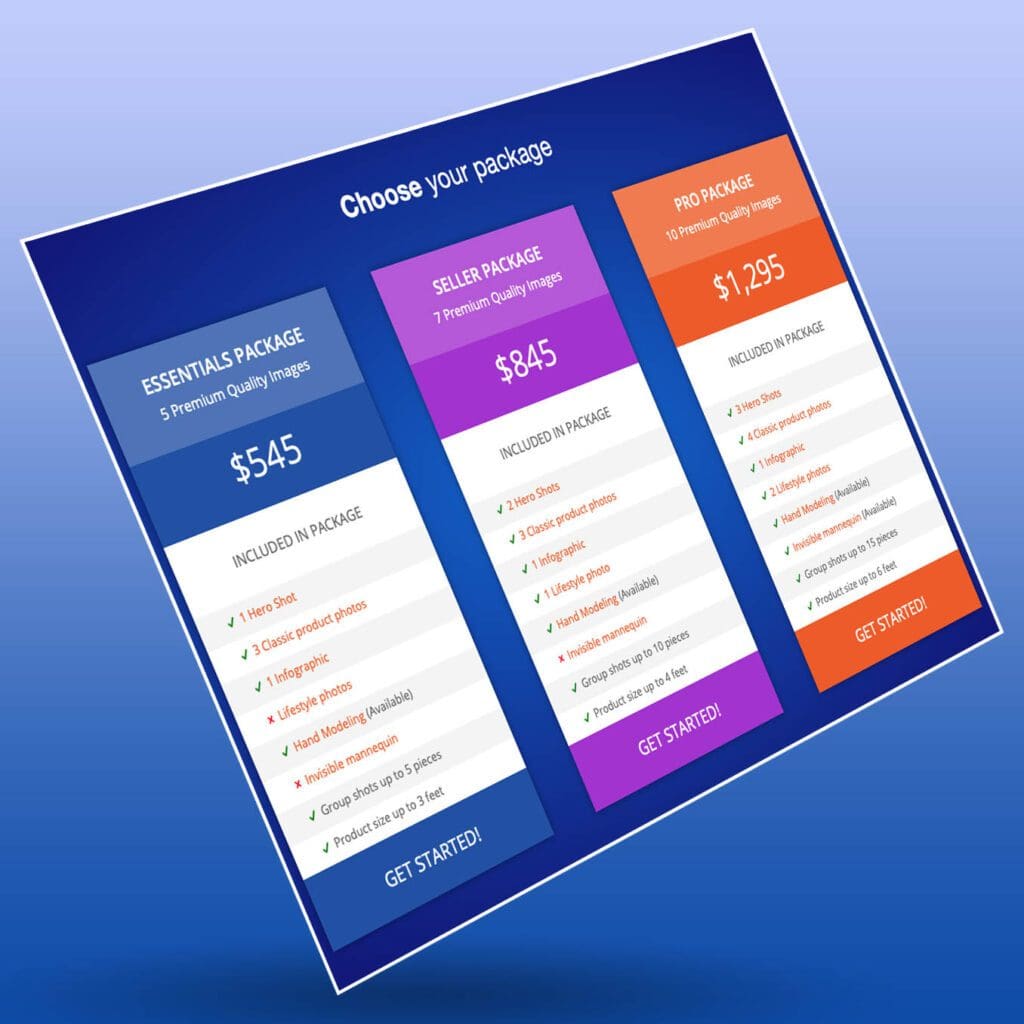 Amazon packages
Save up to 20% by choosing a package. We've chosen our most popular services and combined them into six packages tailored specifically for Amazon sellers. Also works well with Shopify stores.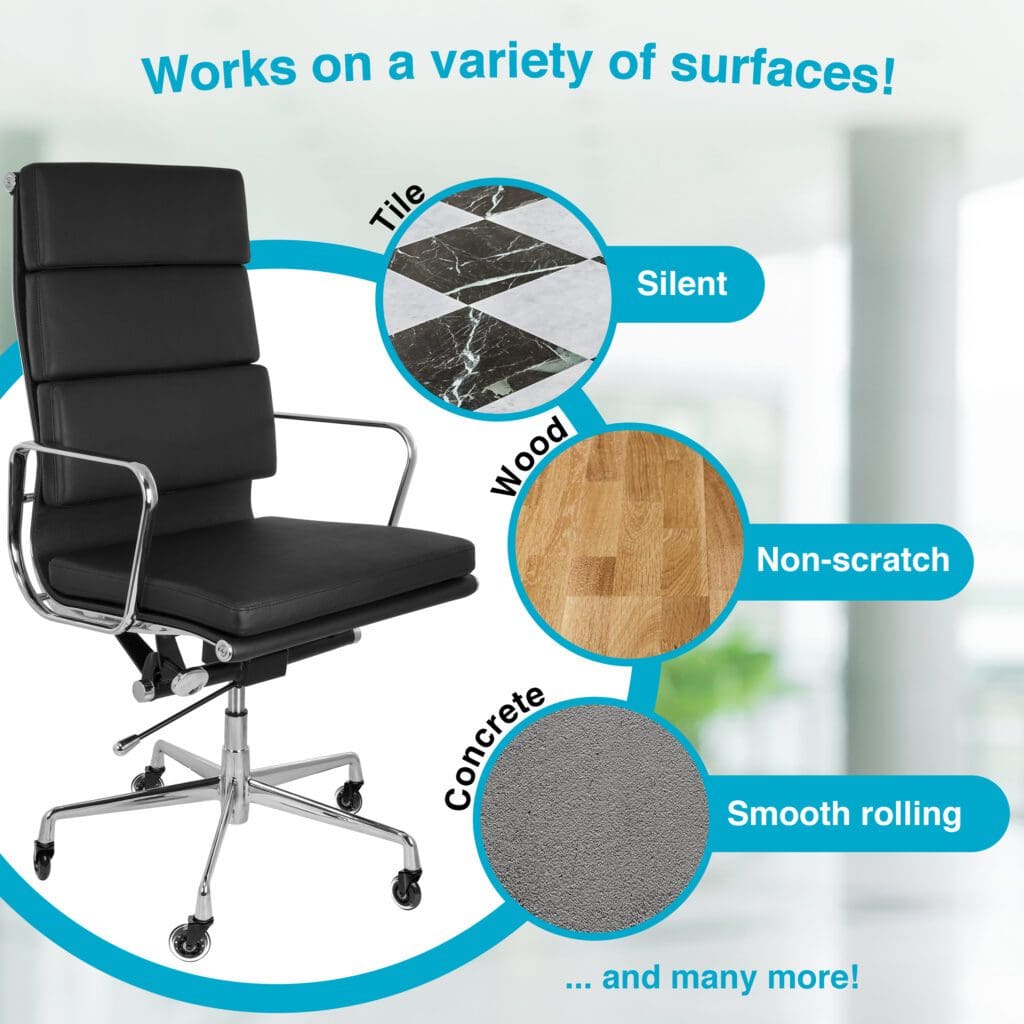 Infographic design
We combine photography with graphic design & layout to showcase the features of your product to your customers. A must-have for top Amazon sellers.
1. To be exempt from additional charges, group arrangements must show the products in a non-linear fashion without white space in-between each item. Requests for products to be shot in a linear or grid-like fashion with white space in-between will be quoted as individual separate photos. In these cases each photo will be delivered to you separately and we will be happy to combine the separate photos into a group arrangement for you at no additional charge.
Examples of organic arrangements without additional charges can be found here, here, and here.
Examples of linear or grid-like arrangements with each item priced separately can be found here, here, and here.
2. $50 first order discount: Valid for new clients on their first order only. Cannot be applied to any previous order. $50 discount will be applied to your invoice containing at least $295 of services excluding shipping and reimbursable expenses such as props. One discount per client.